Warranty and Returns
How do I return an item?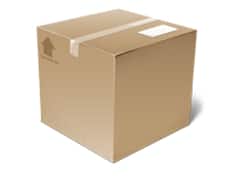 Warranty:
Kontact saddles are guaranteed free of defects in materials or workmanship for one year from date of purchase. Please retain your invoice as proof of purchase and contact us for replacement information, or see your local Kontact dealer.
Returns:
All Kontact saddles purchased directly from Kontactbike.com have a 30 day refund period. We realize that no saddle can make everyone happy, so if your Kontact saddle does not fit you, please return the saddle in good condition in the original box with a copy of your invoice. You will be refunded your purchase price, less any shipping costs. We do not accept returns on crashed or otherwise abused products.
Please send returns to (Customer is responsible for all shipping costs):
Kontact Bicycle Components
PO Box 12014
Seattle, WA 98102
Please email us for help if you are having fit issues or have any other questions. Individual dealers have their own return policies – please inquire with the store you purchased your Kontact saddle from for their policies.